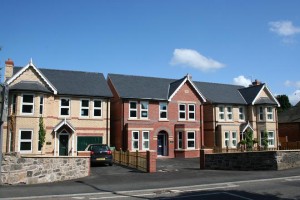 Bramley Court is a small, beautifully landscaped development which really makes the most of its setting on Morda Road, about half a mile from the picturesque, lively market town centre of Oswestry.  Three superb modern  4 bedroom houses are set alongside a delightful area of lawned gardens with mature trees, and creates one of the finest new residential settings in Oswestry.
The three 4 bed homes are in three distinctive designs:-
The Oswald
The Oswald's distinguished façade introduces a highly practical family home. The kitchen is complemented by a separate utility room which also provides a useful vestibule and storage space. There is also generous additional storage space on both floors. The pragmatic design approach is accompanied by a host of stylish features, including the elegant double doors and bay window which grace the lounge and dining room.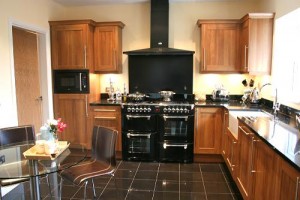 The Hampton
This 4 bedroom detached home includes a detached garage. The double doors form a partition between the lounge and dining room of the Hampton, allowing you to open up a single space extending from the bay window all the way back to the French doors and  into the garden, forming an impressive setting for large gatherings. The additional French doors from the bright kitchen/breakfast area add an interesting dynamic to the accommodation and encourage maximum use of the garden.
The Oakhurst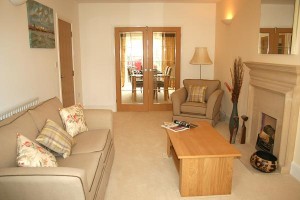 The Oakhurst is an exceptionally large and well-appointed family home. The elegant, bay-windowed rooms are complemented by a delightful family room, which could easily be used at a study. The staircase in the hallway leads to four bedrooms, two of which have built-in wardrobes and en-suite showers, making it possible to create impressively luxurious guest accommodation. This 4 bedroom detached home includes a detached garage.