Estimating Services Shropshire & North Wales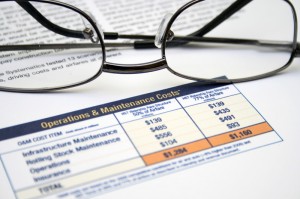 Kitwe can provide Construction Companies, Subcontractors or Quantity Surveyors with accurate cost estimates from architects' or engineers' drawings.  We can provide a full 'take-off' service or 'Builders Quantities' together with accurate pricing.
We are an experienced team led by Ken Dalton(FRICS) with over forty years experience in quantity surveying and estimating and can provide a quality service with accurate quantities and prices to enable builders , architects, quantity surveyors and clients to move forward with cost certainty.
From our own experiences in the past we know that construction companies' estimating departments and professional quantity surveying practices are often overloaded at peak times and have to turn work away or not give it their best attention.  We can act as a 'pressure release valve' to take on some of your work at peak pressure times.
Estimating for Architects
Kitwe understand the pressures on Architects to provide an innovative and aesthetically pleasing buildings on a shoe string budget. At Kitwe we strive to price up options and also suggest the best way of keeping 'feature' aspects of the design whilst striving to come in under budget. Using our knowledge and experience we know where you can cut costs, without losing the architectural merit of a design.
Estimating for Home owners
Kitwe provide an estimating services to homeowners looking to build their next home or extend or refurbish their existing residence. Kitwe strive to provide an easily understandable breakdown of the costs that you should expect and the reason for them. This allows a non-construction expert to negotiate with their prospective builders over any anomalies or errors in pricing.
Phrase watch – key terms relevant to this page: Estimating Services Shropshire, Estimating Services North Wales